About My Practice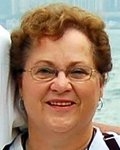 I view clients as anyone who struggles with issues in his/her life and realizes that it would be helpful to share the issues and concerns with a professional. I believe that it is essential for a client to be comfortable with the therapist in order to openly and honestly discuss the issues within the therapy sessions.
I have been working with men and women who are struggling with all aspects of relationships. Especially people currently feeling the emotional aspects of separation and divorce. I have also worked with substance abuse clients, and those who have received DWIxxxs.
I have a group for people who are struggling with separation and divorce issues; either beginning the search or struggling with the aftermath of separation/divorce.